Central Mass Pastel Society's (CMPS) 1st Annual Members Meeting, 11/3/2019
was well attended. Everyone had a great time and we had an amazing pop-up show!
Congrats to our prize winners!

1st - Dina Gardner (middle)
2nd - Heather Hogue (left)
3rd - Maryann Mullett (right)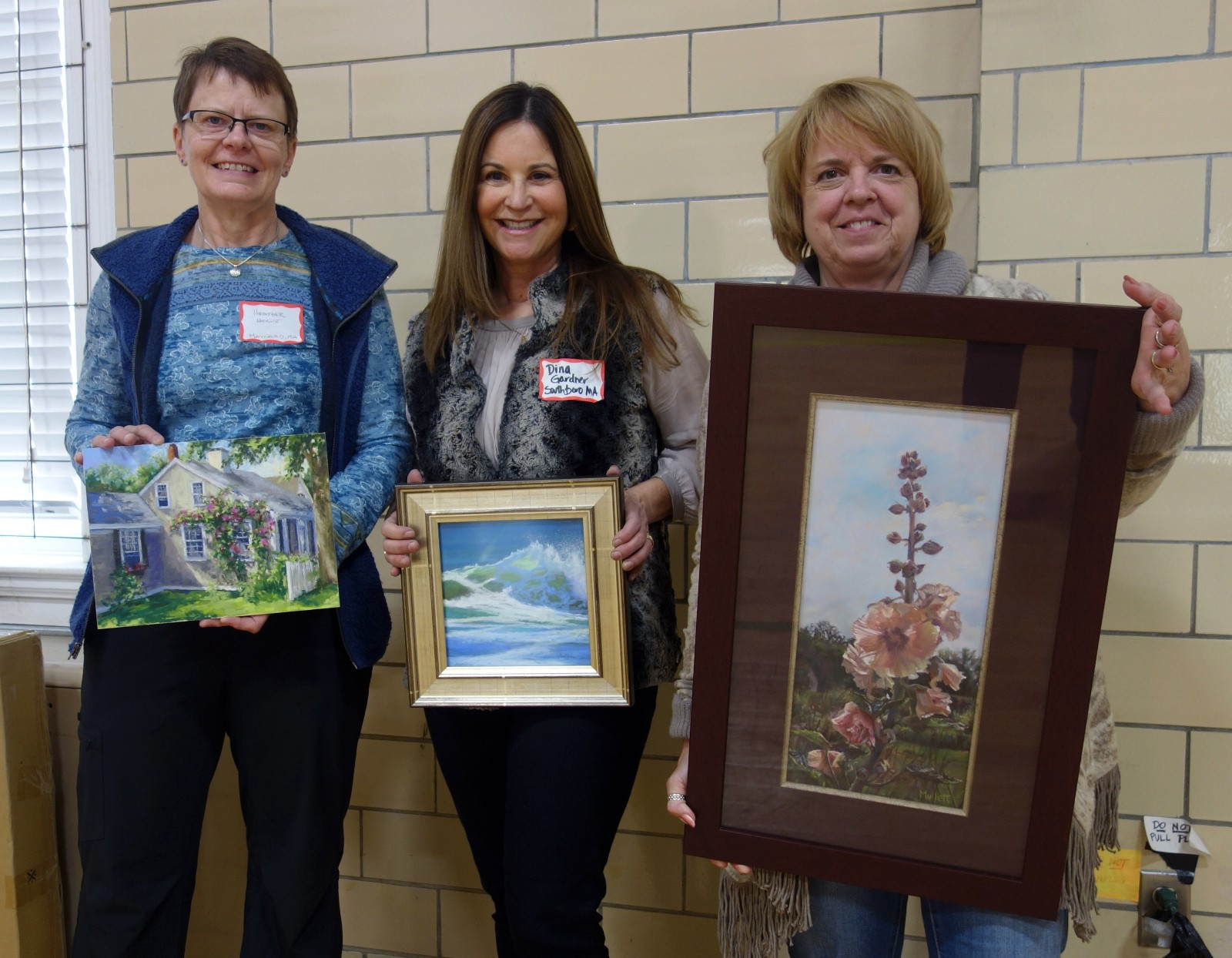 CMPS OPEN CRITIQUE
CMPS will be hosting its 1st Members Open Critique session on Saturday, March 21, at the Post Road Art Center, from 9:30-12:30. This is only open to current CMPS members. If you've been to an open critique before you already know how beneficial these can be. If not, you will be amazed at how much you can get out of a session. Participants discuss the merits and/or challenges of a variety of paintings, representative of different styles and genres, using different techniques and materials. Sometimes you're learning how the artist accomplished something amazing and other times you're helping them work through a challenge. It really is a great time of reflection, learning and collaboration. There is no charge to attend but participation will be limited to 12 members. Each participate should bring 1-3 paintings. Max time for each participant's review will be 15 mins. If you'd like to register for the 3/21 Critique, send an email with CMPS Critique in the subject line to president@cmpastels.org.