News & Events

MONTHLY CMPS MEMBER GIVEAWAYS FOR JUNE, JULY & AUGUST
For many of us, the current state of affairs in the United States is less than optimal for creating and staying engaged artistically. The CMPS Board thinks that they've come up with something to help generate some excitement and motivation - some seriously sweet giveaways for the months of June, July and August! Each month, on the 15th, we will hold a random drawing. All CMPS members whose dues are current will be included. Thanks to Dakota Pastels! They provided some discounts to help make these fabulous prizes possible. We will send a zoom link out to all the members for each drawing, so everyone can watch it live. Winners will also be emailed and posted on the home page of the website. Good luck to everyone!
JUNE: PanPastel 20pc set & PastelMat 12x16 pad. Winner can choose the PanPastel set & the PastelMat color(value$150+). Congratulations to Sarah Helyar Chester the winner of the June drawing!
JULY: Girault 25 set & LuxArchival 8x10 pack. Winner gets to choose the Girault set (value $150+).
AUGUST: Dakota Deluxe Travel Box Small & Sennelier half stick set 80 count (value $275+).
CMPS Membership Perks!

5% OFF - If you need high quality prints of your artwork, or quality images of your artwork captured check out Jetart Company! jetart.biz . Using state of the art equipment, they've been capturing and reproducing fine art, lithographs, photographs and other 2 dimensional documents for private individuals, organizations, artists, galleries and museums for the past 13 years. Just let them know you are a CMPS Member.



10% OFF - Post Road Art Center in Marlborough, MA has graciously extended a 10% discount to CMPS Members. This is applicable to art supplies only but they carry a good assortment of supplies including UART paper and the full line of Richeson Hand Rolled Soft pastels. Just tell them that you are a CMPS Member at the register. They also hold monthly shows that are great to participate in, or just view. You can get further details postroadartcenter.com .



WELCOME
Fellow Pastel Enthusiasts!
The results are in! Many thanks to all those who participated and congratulations to the winners of
We'd also like to acknowledge and give special thanks to our selection jurors, Lyn Asselta and Michael Freeman, and to our awards judge Robert Carsten for putting together and judging this fabulous show.

Award winners can be found below. To view all accepted pieces click here.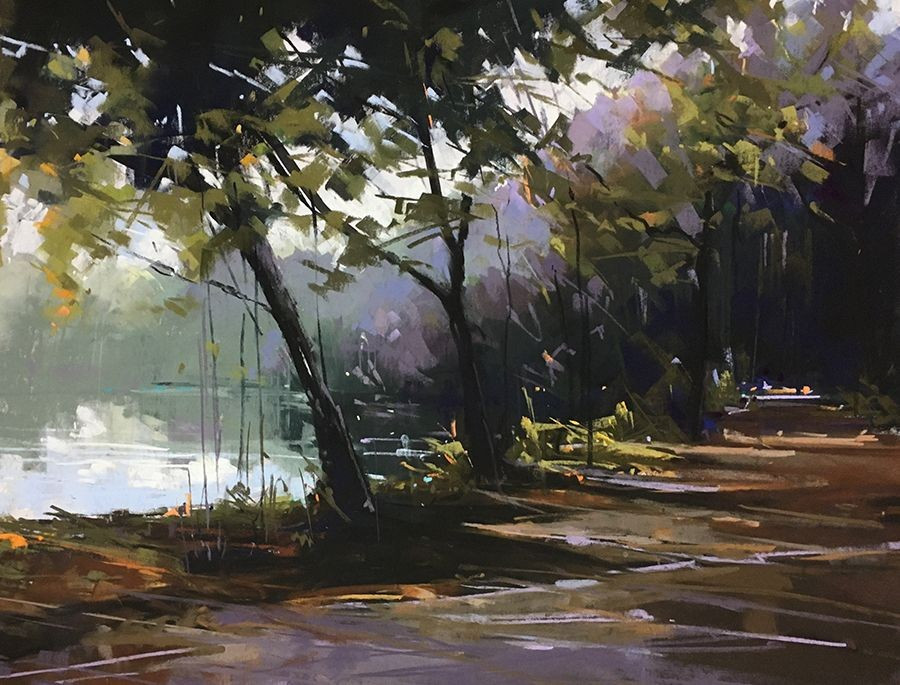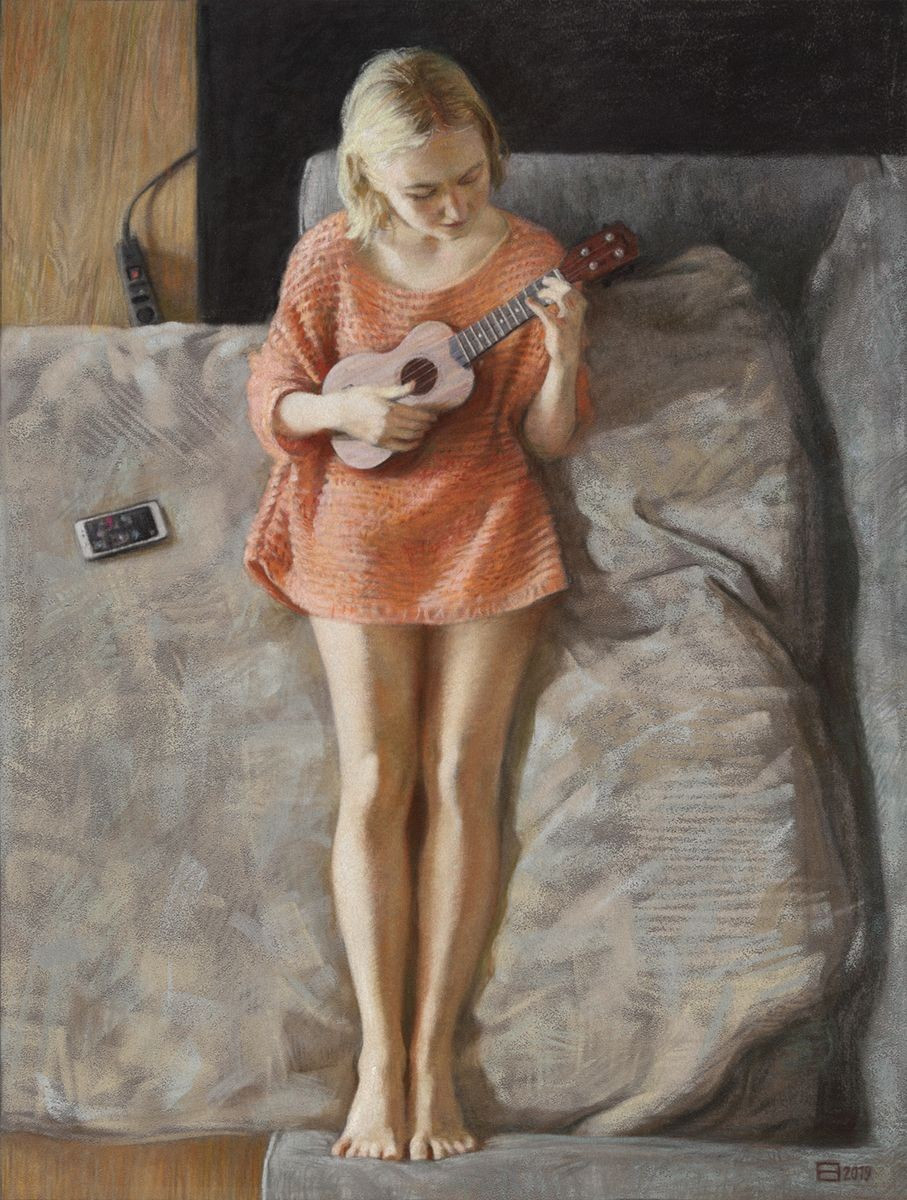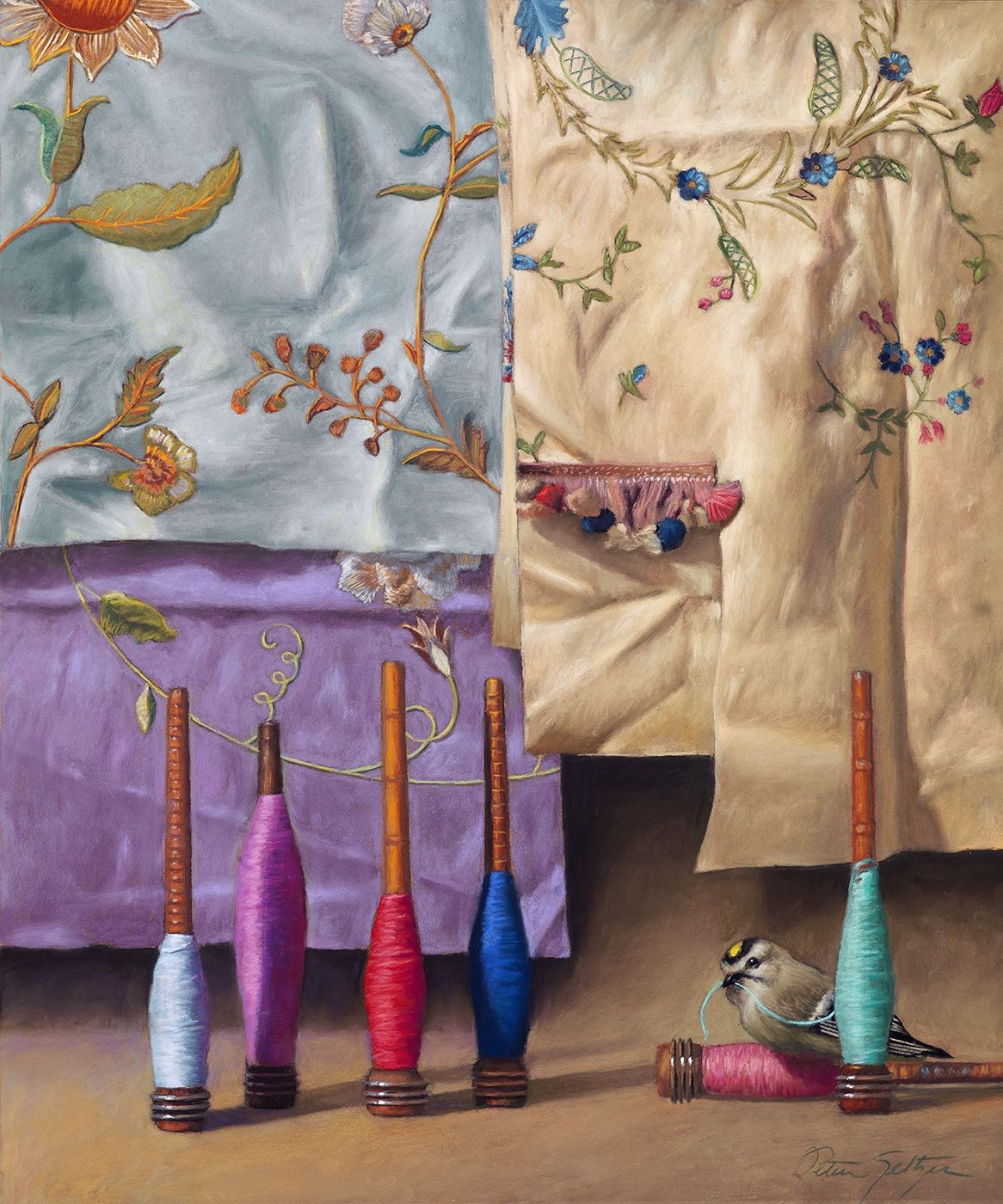 Best in Show
"Along the Path" by Laurinda O'Connor, USA
18x24 - $2000
This painting has it all — a stunning display of expressive markmaking combined with great composition, use of color , strong value contrast and enchanting atmospheric perspective. With its combination of energy and peacefulness, I feel I could never tire of looking at, and admiring, this painting.
Second Place
"Hobby" by Elena Prudnikova, Russia
20.86x15.74 - $2200
An oblique overhead viewpoint, interesting distribution of shapes and contrast in markmaking, distinguish this painting. The placement of the dark above and the rhyming curve of the cord and plug with the angle of the model's head is but one of the many well-planned ideas in this composition.

Third Place
"Threads" by Peter Seltzer, USA
24x20 - NFS
This painting is intriguing — it's mysterious, decorative, colorful and exquisitely composed and painted. The artist adeptly describes textures and surfaces and uses color relationships and line to move the eye around the composition. Masterful work throughout!
Please note the images below are auto-sized by the system. Click the images below to see the full image, artist info and award won.
To read Judge Carsten's commentary on each piece click here.
Additional Award Winners...
Great Thanks to Our Sponsors!